Ever wondered what happened to the Borden family after "Lizzie Borden took an axe"?
Wonder no more!
My historic ghost story "Mr. Borden does not quite remem—" is available today (for free!) in Kings River Life Magazine.
I hope you enjoy reading it as much as I enjoyed writing it. Because I like ghosts. And old houses. And women who make trouble.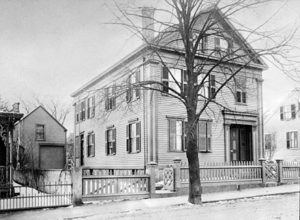 Borden House, Fall River MA, ca 1890