Whoo-hoo! It's Release Day Again!
Today I'm excited to announce that the Paper Lantern Writers latest anthology BENEATH A MIDWINTER MOON is available on Amazon, Apple, Kobo, and Barnes and Noble.
"It may be cold outside, but inside this anthology, the Paper Lantern Writers bring you warm and engaging reflections of holiday celebrations across seven centuries. From the United States to India and Europe, eleven stories of courage, fortitude and love are illuminated by the midwinter moon."
My short story X Marks the Spot is set in 1918 New York, when a vaudeville knife thrower's wife knows she must take the ultimate risk to protect her own life and that of her unborn baby. Has she got the nerve to see it through?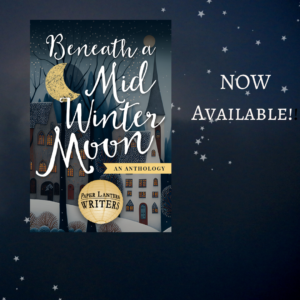 Available now on Amazon, Kobo, Barnes & Noble, and Apple!