"The poignant and atmospheric tale captures the pre–World War II diversity of Hawaiian culture,
a melting pot of religions and ethos… Evocative and engaging,
with a protagonist determined to keep the aloha spirit in her heart." —Kirkus Reviews
ALOHA!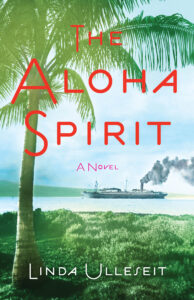 Win a copy of fellow Paper Lantern Writer Linda Ulleseit's novel THE ALOHA SPIRIT and get it BEFORE it's released August 18!
The Giveaway is here at Goodreads!