No author anywhere, anytime, with any novel, short story, comic book, or anything they ever wrote ever said, "I can't wait to promote this!"
So says me.
I've got a new Paper Lantern Writers blog up today. Stop by to read more about Promotion Loves Company.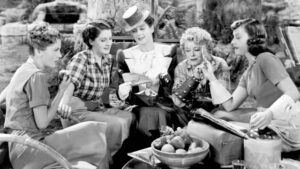 And yes! A photo of the The Women, because five women founded the Paper Lantern Writers!