I hope you saw Friday's PLW post where I shared historic holiday menus and recipes.
Not for the first time, I researched and wrote more content than I could include in that post. But in the spirit of holiday giving, today I'm sharing what I couldn't include. Here goes…
Although author Isabella Beeton was decidedly British and did not celebrate Thanksgiving (which became an official American holiday in 1863), she and other Brits (like Dickens's fictious Scrooge) certainly celebrated Christmas with gusto.
"In December, the principal household duty lies in preparing for the creature comforts of those near and dear to us, so as to meet old Christmas with a happy face, a contented mind, and a full larder; and in stoning the plums, washing the currants, cutting the citron, beating the eggs, and MIXING THE PUDDING, a housewife is not unworthily greeting the genial season of all good things."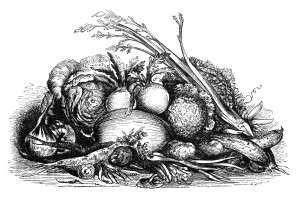 Mrs. Beeton also recommends (at paragraph 1005) turkey for Christmas dinner: "A noble dish is a turkey, roast or boiled. A Christmas dinner, with the middle classes of this empire, would scarcely be a Christmas dinner without its turkey; and we can hardly imagine an object of greater envy than is presented by a respected portly pater-familias carving, at the season devoted to good cheer and genial charity, his own fat turkey, and carving it well."
Perhaps the best part of Mrs. Beeton's book were her glorious illustrations of 19th century dining, which I couldn't resist sharing here.
*Hopefully, you know by now that lagniappe is New Orleans-speak for "a little something extra".