I told you in the latest Paper Lantern Writers Q&A that I inherited the scrapbooks, photographs, recordings, and so much more belonging to vaudevillian and Okeh recording artist Elsie Clark.
So here's the proof. These are just a few photos of Elsie's career in vaudeville, but I think you get the picture…
Publicity Photo #1 – A Study in Sepia
Publicity photo #2 – Same day, same dress, but a Profile in Color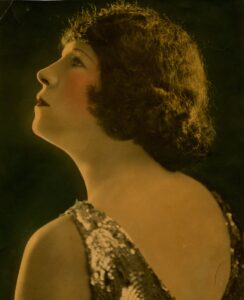 Elsie on the street in front of a Pantages Theatre somewhere in the American West (or Western Canada)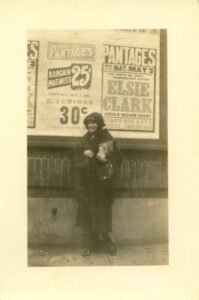 Elsie and friend in a theater alleyway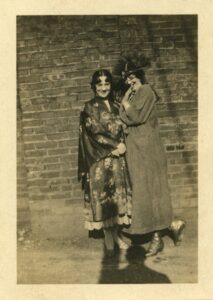 Elsie Clark and her husband Nelson Story ~ Together they performed as The Two Storys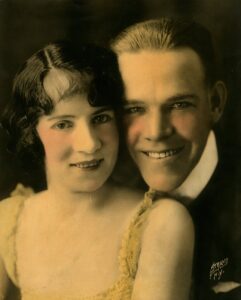 Elsie and Nelson having fun at the beach (and check out Elsie's T-Strap shoes!)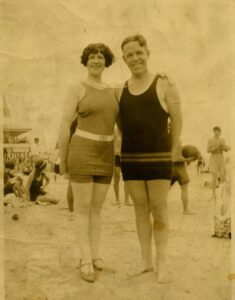 And finally, for today, Elsie and Nelson hitting the road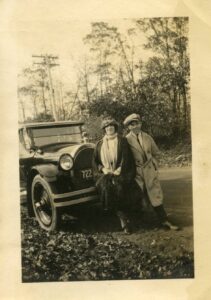 Finis for now, folks!