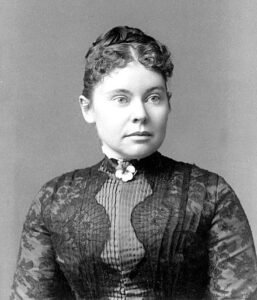 It happened TODAY in 1893.

Lizzie Borden was acquitted of the murders of her father & step-mother.

For a look at what happened "after Lizzie Borden took an axe", here's the podcast of my ghost story "Mr. Borden does not quite remem–"

Thanks again, Lorie Ham, Kelly Ventura, & Kings River Life!