We're all on ZOOM these days, right?

I ZOOM in from my home office, which unlike everyone else's beautifully-bookshelfed office, is really not that attractive. (No, I'm not going to provide photographic proof!)

So I often use the ZOOM virtual backdrop option and these are my favorite backgrounds so far:
Since I didn't have a beautifully-bookshelfed background naturally, I went looking for my own bookshelf image. I found it in The Library at Edith Wharton's The Mount.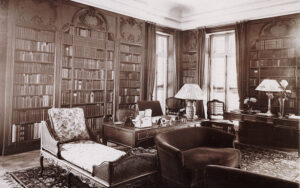 When I feel like I want to be outside, I choose this Canal Street postcard. It's not quite FANNY NEWCOMB's 1889 New Orleans, but it's close.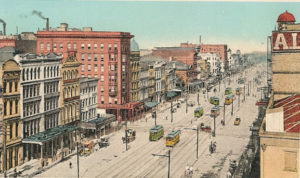 Those are my two favorite virtual backgrounds. What's yours?