I downloaded IN FARLEIGH FIELD to my Kindle a while back and just started reading it today. I know, I know, it's an award winner, it's highly recommended, but still, there are so many great historical novels out there to read.
And I must admit that I try to read historicals "in my era", that is the Civil War through WWI. And I try to read American historical fiction because it is so wondrous and original.
I was impressed with IN FARLEIGH FIELD from the very first screen, when it provided a CAST OF CHARACTERS. And the characters were identified much as a working writer would describe them.
And then there was the first chapter, set in an English cricket field, showing how life was lived outside and inside in England in 1939.
And then we get to WWII and the work at Bletchley Park.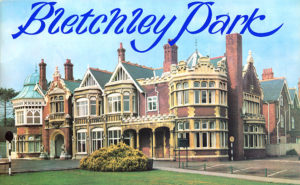 So no, this isn't a review, because I'm so very little into the story, but I wanted to share what I realized from these few pages: I always think of, rely upon British historical fiction to be VERY ORDERLY. In England, everything & everyone has a place and a purpose and very little ever seems random or jumbled. Even during wartime.
And in that, IN FARLEIGH FIELD does not disappoiint.
England, and historical fiction about England, seems very controlled and scripted and defined, with a CAST OF CHARACTERS and the same English cricket field in every village. I'm not saying the fiction or the setting is dull, I'm saying that I appreciate entering a world that has provides me with order and continuity.
Perhaps because there seems very little of that in contemporary life, English or otherwise.
And as a writer, it's a fine thing to start a story with a controlled, orderly setting. Because when you blow up that setting, the story will be even more brilliant and the characters will need to be even more heroic to survive.